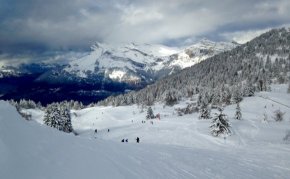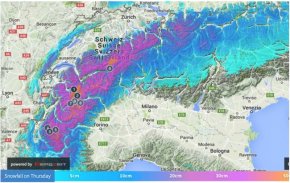 The start of the season here in Chamonix looked promising. Big dumps of snow at the end of Novmeber meant early opening for lifts at multiple ski areas around the valley, not to mention some great early season touring! Then things changed and we saw no more snowfall for over a month. People visiting for Christmas and New Years were greeted by a limited number lifts and pistes, barely kept open with man made snow. On the positive side the sun was out and the warm temperatures made December seem more like April. Slushy spring skiing and beers in the sun..things could have been worse!
Then everything changed. The new year brought snow, and lots of it. Over a metre of snow fell between January 1st-5th, meaning multiple powder days for those lucky enough to be in resort. Luckily with the snow came lower temperatures and the rain/snow line dropped down to the valley floor. We woke up almost every morning to a thick layer of fresh snow covering the car down at 1000m altitude.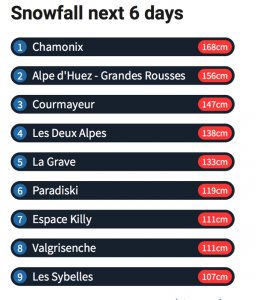 As with any major change in weather, the pisteurs have been working hard to keep up. High avalanche risk and a bit of wind has limited openings at Grand Montets, Flegere and Brevent. This isn't necessarily a bad thing though, as these areas really do need filling in before they are safe to ride. Luckily though, with the avalanche safety re-assesed and the wind calming down some of the higher areas are starting to open for business, with 50cm of fresh powder for the taking!
Currently, everything is open at Grand Montets excluding the top lift and the Retour Pendant. This is due to a large cornice which has formed above the slopes, posing significant danger to anyone skiing below. Flegere has opened up Index lift fully at last, and we are waiting for news on the Floria drag lift which should open in the next few days. We even rode the home run right down to the car park at Flegere on January 4th, great snow top to bottom.
After a very bare start to the season, Brevent is now all but fully open! The popular Cornu lift now has enough base on its pistes to ski and the snow qulaity off the top Brevent lift is excellent. Le Tour is the black sheep, with high winds sweeping much of the fresh snow off the front face and wind loading other areas. Well known for its exposure and avalanche risk, it could be another few days until this area opens properly and is worth a visit. At the opposite end of the valley, Les Houches is skiing wonderfully. We spent a day riding fresh powder there yesterday (5th January) and the pistes have filled in nicely. Our worries about the low altitude was sileneced with fluffy, dry powder up to 40cm deep in places. The bottom of the home run down to Prarion gondola however was very bare, but still skiable, just!
The next week is where things get really exciting. I have seen forcasts of up to 160+cm in the next 7 days. That coupled with temperatures low enough for snow to fall down to at least 1500m, which is well below the vast majority of skiable terrain. This makes January a special time to be in Chamonix. Anyone who has been putting off booking this year's ski holiday due to worries about lack of snow can rest assured the conditions for the rest of this month will be stunning. Not only that, this period of snowfall is going to fill out everything for later in the season, making us incredibly optimistic about the next few months!
why teaching to the test is bad
how often to use newa device
how many system calls are there in linux
what business should i start quiz
which project element was liam monitoring
how much system storage is normal on mac
how many project managers are there in the us
who technology in healthcare
how device is rooted
why manager need to know about research
how much teaching english online
road map what is the definition
why solution of na2co3 is alkaline
where to develop 110 film
which product in the reaction forms a precipitate
why project managers are important
what design style is west elm
who devised the fundamental constitutions of carolina
where to go from teaching
who london video
where to set up an ira
who roadmap ventilation
where to set up an llc
how much system boiler
from where science came
where's device manager
when product backlog refinement
where to project x
how solution is mixture
where system root is the c drive
when business clichés are overused they
how much device time
whom defined
why science diet is bad
whose teaching is in support of education for all
where to design business cards
on start up meaning
where to solve word problems
where project adam was filmed
what is the most popular device
how manager handle conflict
what project is stitch
whose product is a maximum
when startup become unicorn
how many business days in a year
YOU MIGHT ALSO LIKE
17/01/16 Official Chamonix Snow Report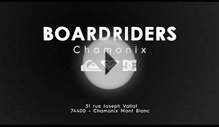 23/01/16 Official Chamonix Snow Report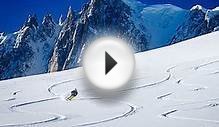 Chamonix Snow Report: 13th January | Chamonet.com
Share this Post