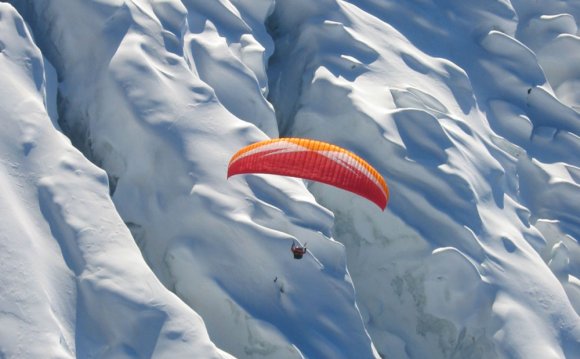 Want to fly like a bird, rise above the mountains, soar with eagles? Paragliding will let you do all this. Chamonix is a wonderful place to learn the "magic" of free flight.
Mieusey, 50km west of Chamonix, lays claim to the birth of paragliding in 1974. The sport has grown rapidly since 1990, driven by significant developments in materials.
Beginner wings are safe and have astonishing performance, so new pilots can have great flights with a high level of safety. Take a tandem flight with a qualified pilot or lessons with a paragliding school to experience the Alps from a different perspective.
On the snow, this new sensation is called Speed Riding - a blend of paragliding and skiing that lets you ride/fly the slopes at incredible speeds. See the Speed Riding schools here.
The spectacular Chamonix region is the "mecca" of mountain flying. Big thermals, eagles, glaciers and high peaks make the Chamonix valley one of the best flying areas in the world.
Cool nights and hot days create large temperature gradients resulting in powerful thermals and strong valley winds. Good flying starts in March and the seasons ends in October, but it is possible to fly all year long. May and June are particularly strong months.
For the ultimate Chamonix experience, many intrepid experienced pilots flock towards the Mont Blanc summit, to combine an alpine climb with a high alpine flight, and very occasionally the conditions are right to soar above the Mont Blanc summit after taking off from one of the medium altitude take-offs.
When the foehn effect is present, it's unsafe to fly. The foehn is usually associated with strong southern winds at altitude (southwest to east, sometimes north east). Watch out for the arrival of a storm front with high pressure on the Italian side of the Mont Blanc range and low pressure on the French side. Foehn conditions cause strong gusts of turbulence.
You can access local weather balloon information (in French) on the French Flying Federation's (FFVL) radio frequency, 143.9875, or by telephone, 04 (costs 0.15 Euros per minute) or by internet on the following sites: Charamillon and Brévent.
YOU MIGHT ALSO LIKE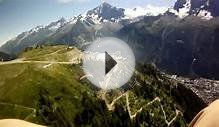 Paragliding in Chamonix (non-HD)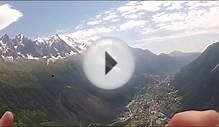 Alpine Air - Paragliding in Chamonix.avi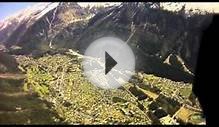 Paragliding Chamonix: 4-9-11
Share this Post