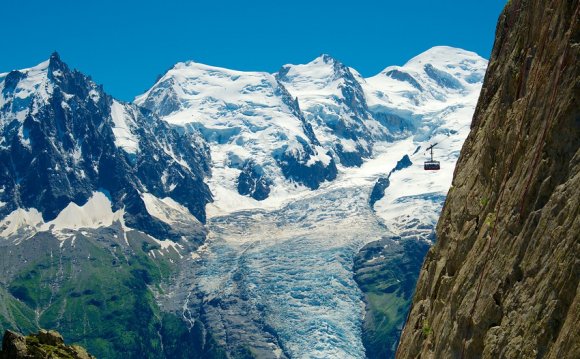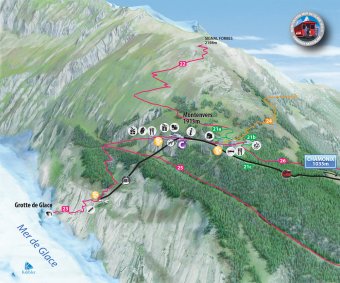 Departing from Chamonix, this famous rack and pinion railway brings you to the Montenvers site at 1913 m. An imposing panorama of the Mer de Glace glacier, the Drus and the Grands Jorasses.
ICE CAVE
The tour of the "Grotte de glace" (Ice Cave) takes visitors into the very heart of the glacier. Re-sculpted every year, it describes the life of mountain people in the early 19th century. It can be entered either by a walk of around 20 minutes on a footpath, or by gondola lift. NB: There are more than 400 steps from the arrival of the gondola lift to the entrance to the cave.
The Glaciorium
A world of discovery awaits you at the new exhibition centre at the Montenvers Mer de Glace. Here the creation and evolution of the glaciers over the centuries is explained in detail.
The Temple of Nature
The Temple has now reopened to the public and an innovative optical theatre takes visitors on a trip into the past where they will meet the likes of Forbes (the Scottish geologist), Chateaubriand, Louis Pasteur and Agutte the artist.
The complete tour (including the cave and travelling time) takes an average of 2 to 3 hours. The time required for the tour may be doubled during peak periods.
Hiking
Hill-walks include the hike from Montenvers to Plan de l'Aiguille via the Grand Balcon Nord hill-walking trail, and also the return descent down to Chamonix via Les Planards or Les Bois village.
Restaurant
There are two choices for eating: either fast food at the railway station buffet or else a Savoie or traditional meal in the Grand Hôtel in Montenvers, a place full of history and authenticity built in 1880.
Accommodation
In the summer, the hotel serves its original main purpose, i.e., accommodating mountaineers, travellers and adventurers, just as it did in the late 19th century. With its nine rooms and its dormitory, it has retained the charm and simplicity of by gone days.
Read more
Prices
Adult: 31 € (Includes: return trip by train Chamonix-Montenvers + return trip by Mer de Glace gondola lift + visits)
Child: 26.40 € (Includes: return trip by train Chamonix-Montenvers + return trip by Mer de Glace gondola lift + visits)
Family pass: 93 € (Family ticket = 2 adults (parents or grandparents) + 2 children in the same family. Additional child: €15.50)).
Child entry valid for 4 - 15 years.
Opening timesFrom 2015/12/19 to 2016/03/18, daily between 10 AM and 4 PM.
Every hour (or evey 30 min - 20 min according to demand).
From 03/19 to 2016/09/25, daily between 10 AM and 4.30 PM.
YOU MIGHT ALSO LIKE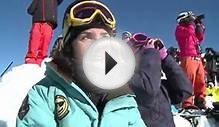 FWT Girls 2 - Chamonix-Mont-Blanc 2011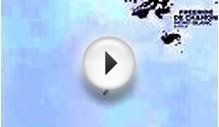 Best of Nissan Freeride de Chamonix-Mont-Blanc 201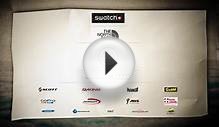 FWT14 - Chamonix-Mont-Blanc Teaser
Share this Post