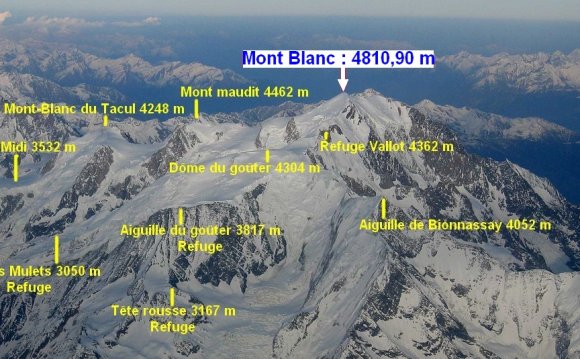 Le 3842- déguster des produits locaux en altitude
{'info':'Le 3842- altitude 3842m
Sommet de l\'Aiguille du Midi
74400 Chamonix-Mont-Blanc
Tel : +33(0)4 50 55 82 23
Web : www.aiguilledumidi-restaurant.com
', 'lat':45.869574, 'lon':6.887655, 'num':1}
DescriptionThe cable car trip to the top of Aiguille du Midi is spectacular and the 360 ° view is breath taking! Make the most of it and try the new highlight of Aiguille du Midi: the Step into the Void®. This glass cage will give you the incredible feeling of standing over a 1000 m void.
At an altitude of 3842 m, you are in the middle of one of the most visited natural sites in the world.
The restaurant welcomes you with a warm atmosphere to the unique experience of a lunch at 3842 m. The chef offers traditional cuisine based on local products and offers set menus with local flavours.
A breath taking view and magnificent panorama of the Mont-Blanc range will accompany your meal. This intimate restaurant offers the opportunity of lunch at 3842 m to a few very privileged people.
The cafeteria "Summit 3842" is open all day. The menu offers tartiflettes, bruschetta, home made soup of the day, cold and hot home made sandwiches… along with a unique view of the Chamonix valley through the large windows.
Capacity
26 Number of covers inside
Opening times
All year round, daily.
Open for lunch time according to weather conditions and timetable of Aiguille du midi lift.
Annual closing of Aiguille du Midi lift from 2nd Novermber to 18th December.
Chamonix valley official website © copyright 2015 : Office de Tourisme de la vallée de Chamonix-Mont-Blanc - Tous droits réservés OFFICES DE TOURISME
Cette marque prouve la conformité à la norme NF X 50-730 et aux règles de certification NF237. Elle garantit que les activités d'accueil, d'information, de promotion/communication, de production/commercialisation, de la boutique, de création et gestion d'événements, l'évaluation et l'amélioration de la qualité de service sont contrôlés régulièrement par AFNOR Certification – 11, rue Francis de Pressensé – 93571 LA PLAINE SAINT DENIS Cedex – France
YOU MIGHT ALSO LIKE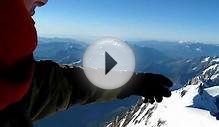 1er des 20 mont blanc de son record 09 de vie en altitude ...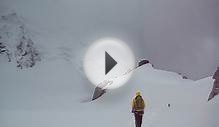 Mont Blanc - Vers le refuge des Cosmiques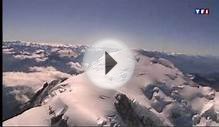 JT TF1 : Mont-Blanc : les alpinisme bloqués toujours pas ...
Share this Post