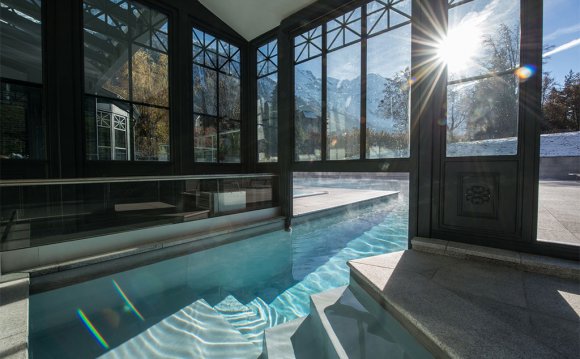 {'info':'Deep Nature Spa
270 av de Courmayeur
Hôtel Les Aiglons Resort & Spa****
74400 Chamonix-Mont-Blanc
Tel : +33(0)4 50 55 96 37
Web : www.deepnature.fr/nos-spas/montagne/chamonix-les-aiglons
', 'lat':45.916736, 'lon':6.867700, 'num':1}
Unwind and relax during an intense moment of well-being.
Quality SPA-A label 2014
DescriptionExperience Alpine wellness at Deep Nature Spa Les Aiglons with the hot tub and outdoor heated pool with Mont Blanc view, wood house sauna, indoor steam room, sensorial shower, gym and relaxing room with organic herbal tea, hydrojet waterbed, as well as four treatment rooms with one double to share moments of relaxation.
For your wellness, we offer a large range of massages, body and facials treatments, you can enjoy one hour of Spa access included with your treatment.
We advise you to come around 15 minutes beforehand to take time to change and relax yourself.
If you are late, the time devoted to your treatment cannot be guaranteed.
Required equipment : flips flops and swimming suit (short allowed), fitness clothes and trainers
Bathrobe and towels will be provided at Spa reception
For hygienic and safety reasons, flips flops are compulsory in our Spa
If you need, flips flops and swimming suits are for sale at Spa reception for 3€ and 15€
Prices
Spa for 2 hours : 15€ per person, booking required
10 access to the spa (no name : 120 €
Lunch & Sap (spa for 2hours + starter and meal or meal and dessert) week-end only : 25.50€ per person
For more prices and information consult our card of products.
Opening times
All year round between 10 AM and 8 PM.
Annual closing from November 2nd to 22nd included.
Chamonix valley official website © copyright 2015 : Office de Tourisme de la vallée de Chamonix-Mont-Blanc - Tous droits réservés OFFICES DE TOURISME
Cette marque prouve la conformité à la norme NF X 50-730 et aux règles de certification NF237. Elle garantit que les activités d'accueil, d'information, de promotion/communication, de production/commercialisation, de la boutique, de création et gestion d'événements, l'évaluation et l'amélioration de la qualité de service sont contrôlés régulièrement par AFNOR Certification – 11, rue Francis de Pressensé – 93571 LA PLAINE SAINT DENIS Cedex – France
Выгодное предложение: арабские купюры в Москве.
YOU MIGHT ALSO LIKE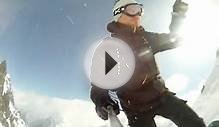 Snowboarding in chamonix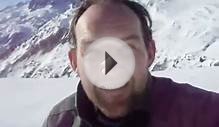 Snowboarding Chamonix 2009
Chamonix snowboarding. Le Brevent. Charles Bozon black run
Share this Post