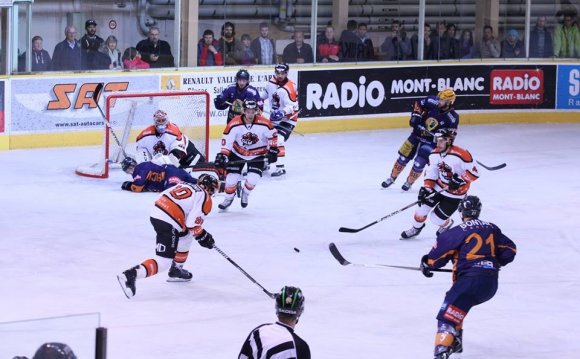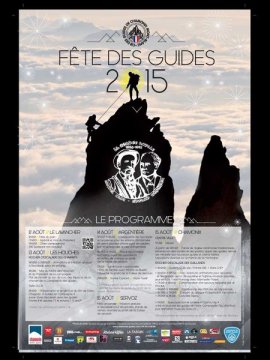 As usual, the programme for this major annual event includes sons et lumières [sound and light] shows, concerts and a traditional ceremony.
The Guides Festival is a unique opportunity for the Company guides Guides to show that the link between them to their loyal customers and Chamonix population is stronger than a rope.
During these days of celebration, encounters and friendship are at the rendezvous between traders, Chamonix and tourists in a highly convivial atmosphere ...
PROGRAM:
9:30: Mass
from 10:30 am: In front of the church traditional ceremony, blessing of ropes and ice axes, call guides, discount
medal for new guides and faithful customers.
Various exhibitions on the theme of the mountain.
Rock climbing Gaillands:
16.00: Opening of the site / Entry € 13 / - 12 years € 5 * (* Outlets: Offices guides Argentiere, Chamonix, Les Houches, Les Gaillands, Tourist Chamonix and Les Houches)
4:00 p.m. to 7:30 p.m.: Adventure park, entertainment for young and old, slackline and highline demo, slackline initiation,
wooden games, Face Painting with Mam'zelle Pastel,
5:30 p.m. to 6:00 p.m.: Demonstration of a rescue helicopter by the PGHM,
6:00 p.m. to 8:00 p.m.: Conference "150 years of mountaineering"
6:00 p.m. to 9:00 p.m.: Concert of the group "Elephant in the Room"
9:00 p.m. to 9:30 p.m.: Alphorns,
21h30: Sound and light show "Cosmic trip" created and played by our Company guides, Fireworks,
and musical entertainment with DJ ...
ACCESS:
Parking is prohibited on the road Gaillands. Parking is free of Grépon. Shuttle buses will be provided between the parking and Gaillands (go / back). Additional trains will be introduced..
PricesAdult: 13 €, Child: 5 € (from 5 to 12yrs old. Free under 5yrs old).
Présentation Fête des Guides
Chamonix valley official website © copyright 2015 : Office de Tourisme de la vallée de Chamonix-Mont-Blanc - Tous droits réservés OFFICES DE TOURISME
Cette marque prouve la conformité à la norme NF X 50-730 et aux règles de certification NF237. Elle garantit que les activités d'accueil, d'information, de promotion/communication, de production/commercialisation, de la boutique, de création et gestion d'événements, l'évaluation et l'amélioration de la qualité de service sont contrôlés régulièrement par AFNOR Certification – 11, rue Francis de Pressensé – 93571 LA PLAINE SAINT DENIS Cedex – France
Share this Post