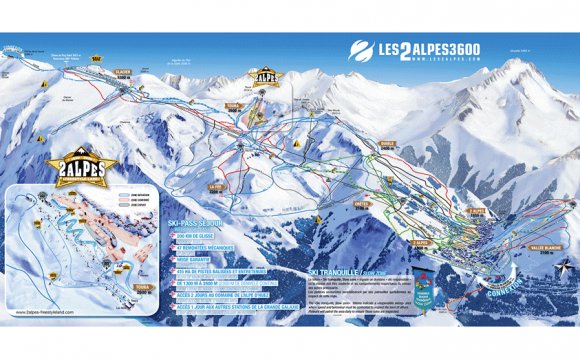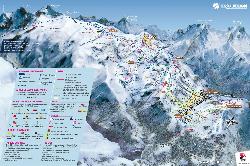 Who is Les Deux Alpes good for?
Les Deux Alpes Ski Facts
Expert Skiers
Intermediate Skiers
Beginners
Snowboarding
Snow
Apres-Ski
Les Deux Alpes Ski Area
Piste and Lift Stats for Les Deux Alpes
| | |
| --- | --- |
| 10 | Black Pistes (31km) |
| 18 | Red Pistes (41km) |
| 42 | Blue Pistes (94km) |
| 19 | Green Pistes (54km) |
| 75 | Pistes |
| 220km | Downhill Pistes |
| 20km | Cross Country Pistes |
| 55 | Ski Lifts |
Grande Galaxie Ski Area
Piste and Lift Stats for Grande Galaxie
31
Black Pistes
Red Pistes
94
Blue Pistes
64
Green Pistes
264
530km
151
Les Deux Alpes Ski Area Height
Max Vertical and Resort Altitude for Les Deux Alpes
| | |
| --- | --- |
| 2300m | Max Vertical |
| 3600m | Highest Lift |
| 1650m | Resort Altitude (Les Deux Alpes) |
| 1300m | Lowest Piste |
Les Deux Alpes
The French Ski Resort of Les Deux Alpes is part of the Grande Galaxie ski area with access to 530km of downhill skiing, with 264 individual pistes, served by 151 ski lifts. In addition to the skiing in Les Deux Alpes itself (220km of pisted ski runs), the appropriate ski Lift Pass will allow you to ski or snowboard in the other Grande Galaxie ski resorts of La Grave, Puy Saint Vincent and Serre Chevalier.
The ski resort itself is above 1500m, so skiing or boarding back to the resort is usually possible. With pistes above 2500 metres, skiing and snowboarding is assured throughout the season.
There are four Airports within two hours drive, so ski weekends, snowboard breaks and short ski holidays to Les Deux Alpes are perfectly feasible. Grenoble Airport is just one hours drive away, in good driving conditions, so you can be on the piste quickly.
Skiing in Les Deux Alpes
The vast vertical of Les 2 Alpes ski area extends from the wooded slopes by the resort itself up to the year-round snow fields of the glacier. With the upper lifts reached by walk-on lifts and the resort itself at quite a healthy altitude despite being one of the more southerly of the major French resorts, snowcover is not a problem. More than 78 snow cannons cover the lower slopes to make double sure.
It's an unusual ski area in that the ski area does not fan out around the resort as so many do but instead keeps going backwards, up to the glacier and away from Les 2 Alpes itself - rather like Keystone in Colorado. Beginners have a good selection of runs with more than 20 greens (very easy) trails around the resort, mostly served by more than a dozen parallel drags that run next to one another up from this high valley floor. They have either the Ecole de Ski Français (ESF) with about 150 instructors (rising to 200 in February peak season)and the ability to offers tuition in Portugese or Russian as well as the more mainstream languages if required, or there's the International Ski School.
Intermediates have the most to excite them - with this huge terrain rising up to the snow sure Glacier du Mont Lans which has the remarkable subterranean funicular actually running underneath the glacier you ski back down over. For a bit of added fun the slalom stadium features a free parallel slalom course. Although Les 2 Alpes alone does not have a particularly highly thought of ski area for experts, its off piste lift link to La Grave is a major asset. The 2100 metre descent from the top lift above the Girose Glacier down to the tiny village is regarded as one of the most challenging, and dangerous, lift served descent on earth. It has claimed the lives of several expert skiers. The route is normally open from late January through to April.
La Grave is one of a handful of small European ski centres off the tour operators maps and lacking in any facilities but none-the-less legendary for their incredibly expert and off-piste skiing. A couple of cable cars make the return trip back up from La Grave and only experts, ideally with guides should take this and other off piste routes down.
There are eight black pistes of which the most popular are Super Diable and the Belle Etoile returning to the village. The area ski pass includes a day's skiing on the Milky Way or in Alpe d'Huez or Serre Chevalier if Les 2 Alpe's skiing fails to satisfy for long enough.
Snowboarding in Les Deux Alpes
Les 2 Alpes 'World Snowboard Exhibition' staged at the top of the glacier in late October each season is one of the longest established annual events in the still short history of 'boarding. It is also believed to be the 'highest' snowboarding event staged and is open to the general public as well as pros. Throughout the season the snowboarding park is one of the best, with boarder cross, half pipe and various competitions staged. Events include barbecue and test days and the park has piped music.
There are three Snowboard Schools operational in Les 2 Alpes. In the summer boarding continues on the glaciers with camps, competitions, events and tuition on offer, along with free riding up on the largest glacier summer sliding area in Europe. A Fun Park is also created up top.
Les Deux Alpes Aprés Ski
One of the livliest of the French resorts there are more than 30 bars to choose from and later on four night clubs which remain open until dawn in peak season. There are ten piano bars - one of which offers a selection of 200 different beers. Several have a 'British' theme, including Mike's Bar, Smokey Joe's and the Windsor with its selection of whiskys.
The Café Bresilien has a reputation for great music. Later on l'Opera night club is one of the best. More unusual après ski options include full moon mountain hikes to mountain restaurants for dinner.
Les Deux Alpes in brief
Les Deux Alpes Ski Resort is:
Excellent for Expert Skiers.
Excellent for Intermediate Skiers.
Excellent for Beginners.
Excellent for Snowboarding.
Les Deux Alpes Season Dates
We have no confirmed season dates for Les Deux Alpes.
Usual opening - Late Nov Re-opens for summer skiing from late June to early September. Opens for a week at start November.
critical thinking among college and graduate students
creative thinking among students
thinking around corners
thinking around meaning
thinking around corners podcast
thinking around the box
thinking around corners meaning
thinking around the same lines
thinking around definition
thinking around the topic means
thinking as a hobby
thinking as a designer is all about
thinking as a hobby summary
thinking as a hobby pdf
thinking as a science
thinking as computation
thinking as an adjective
thinking as a designer is all about quizlet
thinking at the top of my head
thinking off the top of my head
why do i think so much in my head
what part of your brain is at the top of your head
on top your head
thinking at the margin example
thinking at the margins means deciding about
thinking at the margin economics examples
thinking at the margin meaning
thinking at the margin involves
thinking at the margin principle
thinking before you speak
thinking before you act
thinking before acting
thinking before you act is called
thinking before reacting
thinking before acting word
thinking before you speak word
thinking before you speak quotes
thinking behind constitutional convention
thinking behind synonym
thinking behind an action
thinking behind the doing
thinking behind it
thinking behind transformational leadership
thinking behind physics
thinking behind architecture
thinking others are beneath you
thinking between the lines
thinking between the lines meaning
thinking between the posts
YOU MIGHT ALSO LIKE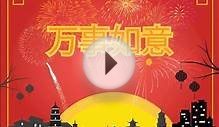 Wishing you all the best in the Year of the Horse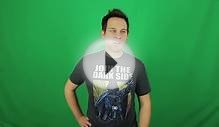 Happy Holidays! All the best in 2015!!!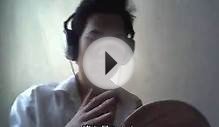 YUI《HOLIDAYS IN THE SUN》12. Its all too much
Share this Post