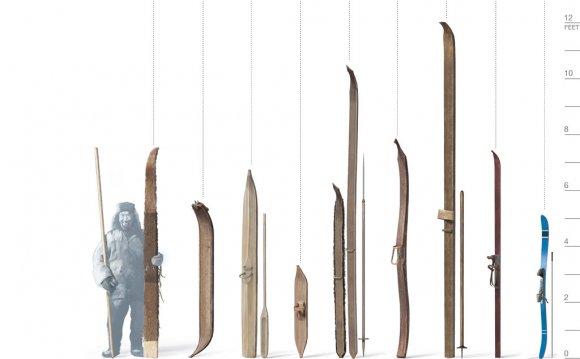 Set in the heart of the forest, at the foot of Grand Montet, is our Panda Club, which is home to our Children's Ski School.
Evolution 2 Chamonix offers a complete range of ski lessons for children starting at 3 years old. To ensure your little one gets the best tuition possible, our group lessons never exceed 8 students per instructor, which ensures that every child gets unique and calibrated instruction to progress quickly and safely. At the end of a fun week, we award every child a medal at our graduation ceremony.
Our youngest students start off in our Panda Club kinder garden, where they can progress in a fun and safe environment with attentive ski instructors.
ABOUT THE BASE
We have our own sectioned off camp, with our nursery slopes, drag lifts and learning areas, complete with bouncy castle!
Our Panda Base Camp is our indoor chalet with toilets, DVD player, lounge and eating area.
The children are split into 'Yeti Levels' dependant on their ability and will stay within the camp or go ski with our English Speaking Highly trained Instructors
The majority of children are English, so your child will be mixing with children of the same nationality
There is an on site animation team to entertain the children
Situated ideally at the foot of Grands Montets, making it easy for pick up and drop off, allowing parents to enjoy skiing
(please note this is NOT a creche - the children will be skiing)
HALF DAY X 5
MON-FRI
09.00-12.00
14.00-17.00
Mon-Fri
235€ a.m. 205 € p.m.
HALF DAY x 6
SUN-FRI
09.00-12.00
14.00-17.00
Sun-Fri
275€ a.m. 245€ p.m.
Sun is warm up day
FULL DAY X 5
MON-FRI
Actual Ski times are as follows:
For beginner children aged 4/5 and up. They will learn to snap into their skis/bindings, pick themselves up from a sitting position (with skis on!), side-step up a gentle slope, use a drag lift, and start linking snowplough turns on a gentle slope.
Petit Yeti
For those who are at the Yetison level (or equivalent). They will learn to side-step up a gentle slope, pick themselves up after a fall, practice their balance on small bumps, use the drag lifts, and practice their snowplought and parallel travers.
Yeti 1
Required level: Petit Yeti (or equivalent). Yeti 1 students will learn the basic principles of turning on gentle slopes; lifting the inside ski, edging the ski, skating, balancing with poles, coming to a sliding stop at the end of a snowplought turn, and experimenting with a hockey stop on green slopes.
Yeti 2
Required level: Yeti 1 (or equivalent). Yeti 2 students will learn sliding turns, controlled skiing across varied terrain, good body position (arms, poles, knees), and will finish with parallel turns on blue slopes.
Yeti 3
Required level: Yeti 2 (or equivalent). Yeti 3 students will practice skiing at higher speed and controlled braking, using vertical body movement to start turns, quick turns on red slopes, advanced forward body position, and will finish with comfortable parallel turns on red slopes.
Super Yeti
Required level: Yeti 3 (or equivalent). Improvement of all type of turn and black slopes. Short radius stop. Introduction to carving and to Freestyle via Snowpark.
Junior Academy level:
Junior Academy 1
Required Level : Super Yeti (or equivalent). Junior Academy 1 students will perfect their technique on black slopes, practice jump turns and begin learning about off-piste skiing and safety as well as the relevant safety equipment.
Junior Academy 2
Required Level : Junior Academy 1 (or equivalent). Junior Academy 2 students will practice jump turns on black slopes, lay down fresh tracks off-piste while controlling their speed, use off-piste safety equipment, and picking themselves up from a fall off-piste.
Junior Academy 3-Rider Evasion
Required Level : Junior Academy 2 (or equivalent). Junior Academy 3 students will practice quick jump turns on black pistes, lay down fresh tracks off-piste, perfect their use of off-piste safety equipment, learn about different types of snow and how to analyze them, and experiment with more technical off-piste routes all over Chamonix valley.
(Full day course only)
HOW DO I BOOK?
Simply e mail or call us
Have the Dates of Births, Levels (choose above level or let us knwo the badge they got last year) and Dates (half or full day) you require for each child.
TYPICAL QUESTIONS AND ANSWERS
Q. Do children need a lift pass?
A. For all levels except Yetison
Q. What should they wear?
A. They need to be warm - it is advisable to wear layers. They also need a helmet, gloves and goggles. ONLY LEVELS FROM YETI 2 NEED POLES.
Q. Do they need sunscreen?
A. Yes - please apply before arrival and put some in their pockets.
Q. What happens on the first day?
A. You bring your child to Panda Club and they are signed in. We label their skis, boots and helmets (feel free to do this pre arrival) and they receive a coloured bib relevant to their group.
Q. My child will not want to ski all the time, can someone look after them inside?
A. Panda Base is a ski school and not a creche - each instructor will be assigned children to teach and if one child does not want to ski, then the instructor must stay with the group.
Q. I have a 3 year old, can they come to the club all day?
A. They can but we advise that 3 year olds only attend half day for their first time.
Q. My child still wears nappies, can the staff change them?
A. No, the staff do not change nappies
Q. What time should we arrive?
A. On the first day it is advisable to come between 0830-0900 (not earlier or later) as you need to sign the children in. After this you can bring them for 9am. For the afternoons bring the children at 1345 on the first day and then 1400.
Q. Do you provide transport?
A. We can do pick ups for children starting at 9am and drop offs for those in Panda ALL DAY. If they finish at lunch you must collect them.
Q. Can I go with my child in the transport?
A. No, we have assigned drivers with names of children, where the children are to be picked up etc and its perfectly safe - if you wish to take your child up the first day for peace of mind then you can and book them on the transport after this.
Q. Do the instructors and staff speak English?
A. Yes.
Q. Will the children leave the Panda Club?
A. The Yetison, Small Yeti and Yeti 1 will stay within the snow garden (we have our own lifts there). The other levels will meet at the Panda Club, go with the instructors and then return after the lesson.
YOU MIGHT ALSO LIKE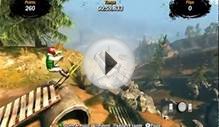 Trials Evolution Gold Edition - Ski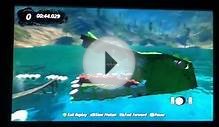 Trials Evolution Custom Easy - Jet Ski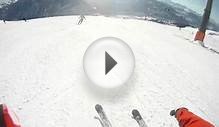 Ski Evolution Crans-Montana 2011 Con GoProHero
Share this Post