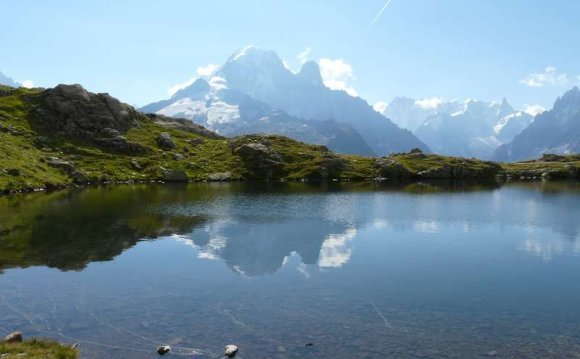 Traditional 10 meter (33') contour lines are displayed on glaciers and lower slopes while the upper slopes are delineated by ridges, couloirs and outcrops. Combined with a shading pattern to give a 3D effect, the result is a map that makes it very easy to recognize mountain features. Crevasses, moraines and rockfall zones are also painstakingly mapped. Every col, ridge, needle and point on this massif seems to have a name, and all the names are shown. Also shown are mountain huts, cableways, tunnels, generalized ski routes, posted and unposted trails, and a separate line style for the more difficult portions of trails.
Scale is 1:25, 000 and the map unfolded is about 3' by 4' (printed one side only). This map only covers the northeastern half of the Mont Blanc massif, down to the Chamonix-Courmayeur tunnel. With some overlap, a companion map covers the southwestern half (St-Gervais Massif du Mont Blanc Carte de Randonnee IGN Top 25 3531ET 2012 (English and French Edition). Chances are you only need one of the two.
YOU MIGHT ALSO LIKE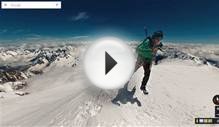 Google Street View lets you summit Mont Blanc without ...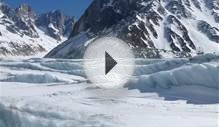 Google sube al Mont Blanc y es impresionante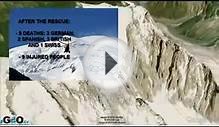 Avalanche in the Mount Maudit / Avalancha en el Monte ...
Share this Post