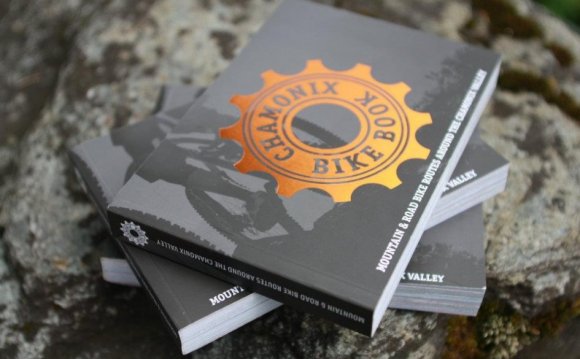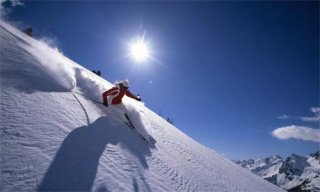 Chamonix was "discovered" by the English in 1741, the Hotel d'Angleterre, the first in the valley, was built in 1770, and the town held the inaugural Winter Olympics in 1924. But it was Mont Blanc and the fiercely steep and jagged Chamonix Aiguilles – needles – which made it a Mecca for the British, before the bars and clubs put it firmly on the party map. The skiing in Chamonix is still tattooed, in common consciousness, with the words 'strictly for the hard core': fat skis; Forcefield body armour; full-face helmets. It's a place where looking like you mean business is half the battle.
So here's a clue right away on how to blend seamlessly into the death-sport capital of the world, call it "Cham"; all the locals, French and Anglais, do. Chamonix is the 28km valley and the commune, the town is affectionately dubbed Cham. If you must use its full name, remember that it used to be spelt Chamouni; therefore the "x" at the end is silent. Only Parisians call it Chamonix, pronounced like Asterix, and they also wear jeans & gaiters … and snowblade.
Now, after six selfless years of investigation in the valley, I'm finally prepared to share my findings. Welcome to the fruits of my toil: Cham's best-loved treasures.
Best piste
The black home run down from Brevent is a bit like a snowy "running of the bulls" last thing in the day. But if you get up there early in the morning, it can be an absolute dream of freshly-bashed corduroy and sharp banked turns. Be wary of half-term holiday weeks, however, when a queue for the lift at the bottom might make this a less attractive option.
Best off-piste
Chamonix is justifiably renowned for its freeride terrain. There are places like the Pas de Chevre, Glacier Rond and the Col du Plan that roll off the tongues of those who have never even visited. Then there are stashes which, if I gave them away here, would see me found dead in a snow drift as a warning to others. But a classic not often skied these days is skier's left from the Aiguille de Midi's mid station down to town. A beautiful route through thin trees, which finishes just a short hop from the foot of the lift; so when the snow's right it can be skied all day with fresh lines every time. To make the most of Chamonix safely, you need a guide though; the best I've come across is Guy from Dream Guides.
In case of bad weather
If it's snowing hard, then off-piste aficionados with a reasonable sense of direction will enjoy the locally dubbed "Magic Forest" by the Plan Roujon chair lift at Grands Montets. Les Houches is the best option for some generally tree lined runs in the Valley. But, new for this winter, you can spend as many days as you like through the Mont Blanc Tunnel in Courmayeur in Italy. Just the other side of Europe's largest natural border, the weather is often entirely different, so get reception to check the webcams on chamonet.com.
Best mountain restaurant
Most of the mountain restaurants are owned by the lift company, and it has to be said that they are not a reason to come to Chamonix in themselves. However, down in Les Houches – where the world cup downhill is held — they are still independent and there are some real gems: La Vieille Luge and Le Cha are both worthy of mention, but the real winner is the Argentine run La Tanière; sexy waitresses in leather aprons, South American wine and chunky tender Argentinean steaks. It's well hidden, below the side of the Plan du Croz piste, but also very small, so booking is always sensible and often imperative. (+ 33 (0) 450934257)
Snack food
Beluga on Av Ravanel le Rouge is a local legend, with its ingenious culinary combinations in big toasted cobs. Ask for a free sticker, put it on your planks and look like a Chamoniard, or at least reduce the chances of getting your kit pinched. As a word to the wise, still buy a ski lock, unfortunately lots of equipment does get stolen. Be particularly cautious when in a restaurant next to a down-lift, as these make for a very fast getaway. And don't leave your board on a balcony, even several floors up; Cham is world renowned for its climbers.
Evening meal
On a low budget, I recommend Le Caveau, on Rue Dr Paccard, through a small door that descends underground into an ancient cattle cellar — great value. If you want something really classy, try Le Panier des Quatre Saisons (+33 (0)4 5053 9877). It's in the back of a shopping centre, unremarkable looking but with amazing food. For my money, and many agree with me, it's better than the two Michelin starred Albert 1er, and without the fuss.
Vin chaud
There's nothing by way of nourishment on the Vallorcine side of the Balme ski area. So an enterprising and chatty fellow built a little log hut by the side of the long forest trail to the bottom. The perfect spot for that end of the day pick-me-up.
Apres Ski
Monkey Bar, tucked away in Chamonix Sud, is the place to be these days. The combination of The Soul Rats playing live and a generous happy hour will rapidly transform tired ski boots into dancing shoes.
Evening Drinks
Chambre Neuf, Av Michel Croz, is Swedish owned and run, the eye-candy alone should be sufficient to tempt you in and the two-for-one cocktails before 10pm will keep you there. Or, if you prefer your drinking cool and discreet, try Le Derapage, down some stone steps behind Mojo's sandwich café.
Late Night Carnage
If you're still looking for thrills after the bars kick out at 1.30am then dark and dingy is the way forward. Hard to find, but worth the hunt, is the Cantina Club, just off Rue Joseph Vallot. The clientele are French but friendly, and the music goes on long into the night. Too long into the night.
YOU MIGHT ALSO LIKE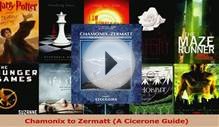 Read Chamonix to Zermatt A Cicerone Guide PDF Free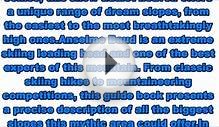 Chamonix - Mont Blanc and the Aiguilles Rouges - a Guide ...
Share this Post