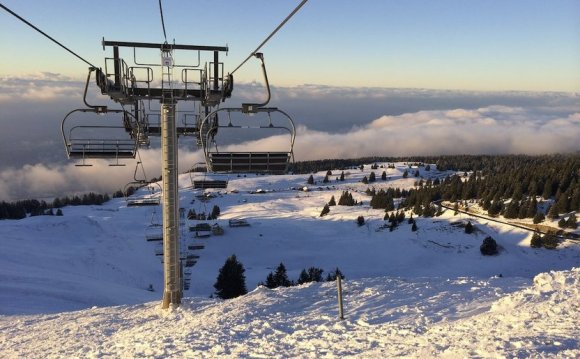 Megève is one of the oldest and most beautiful resorts in the Alps. It has managed to retain its pretty village character, complete with cobbled-stone streets, at the same time as developing a ski resort that is modern and very fashionable. The slopes offer varied runs for beginners and intermediates. It is a resort where 'l'art de vivre' is at the heart of things, where nothing seems to disturb the calm of the fine wooden chalets and the après-ski is highly developed with some great restaurants. From a family point of view the resort is well known for the high standard of childcare. For better or for worse it has a MacDonalds - with which the French have a love-hate relationship. If you want one of the best family
ski resorts
with great dollops of charm, then this is the place for you.
Megeve's pretty cobbled stone centre
Copyright: Credit Martin Varsavsky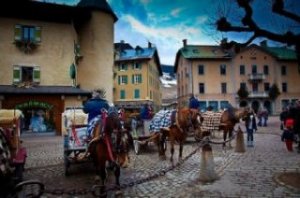 This family ski resort is an alliance of three villages: Chantemerle, Villeneuve la Salle and Monêtier les Bains. Together they make up a huge ski area for all abilities with many tree-lined runs through the forest. On the boundary between the Northern and Southern Alps, it has a micro climate (honestly) with big snowfalls and 300 days of sunshine a year. There all sorts of facilities especially for children including the Club Piou-Piou, a snow garden at Monêtier and childminding facilities. There are a number of easy green slopes for child and adult beginners. The countryside in the Parc des Ecrins is magnificent. The resort is far enough south for the après-ski to have a flavour of the Midi.
Isola was built on the frontier in a valley ceded by Italy to France at the end of the war. Because of the high altitude Isola has the best snow conditions in the area. Not everybody loves the architecture but it has a fine and varied ski area with the possibility of alternating snow and beach at the end of the season. Nice and Menton are within two hours' drive. Night skiing is possible twice a week during the French school holidays. There is a Club Piou-Piou for 3-6 year olds as well as a Les Pichtouns for children above 6. This family ski resort is perhaps better for teens than very small children. For the disabled skier, it is possible to hire a 'tandem ski' and ski with the rest of the family.
Isola 2000, Cote d'Azur Montagnes
Copyright: Isola 2000
Valberg is perched on a plateau surrounded by open alpine grazing and larch forests 1h30 from the Cote d'Azur. The ski lifts start from the main street in the village and there's a small, but popular ice rink. This family ski resort has a child minding 'halte-garderie' for 14 months to 6 years as well as a special children's area the Parc des Ourson where children start to learn to ski from 3 years old. Despite being so far south, its 308 snow canons cover 85 percent of its ski runs just in case there's a shortage.
Ice skating in Valberg
Copyright: Valberg Tourism
Font Romeu in the Pyrenees is a suprerb family ski resort with the largest snowmaking system in the Pyrenees. There is a wide range of activities with the nearby thermal springs, ski touring, snowshoeing, ice climbing, dog sledding, winter canyoning, and telemark skiing. In the village, there is a child-minding service, cinema, casino, bowling alley, squash, tennis, badminton, an ice rink, swimming pool and a gym.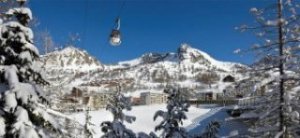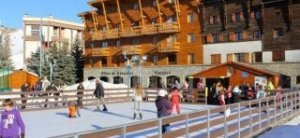 YOU MIGHT ALSO LIKE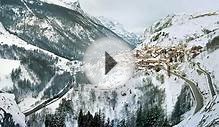 La Grave Ski Resort - France - TravelChannel.com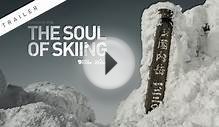 THE SOUL OF SKIING – Trailer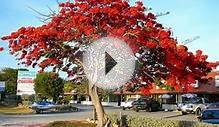 Top Ten Best Honeymoon Destinations in the World
Share this Post