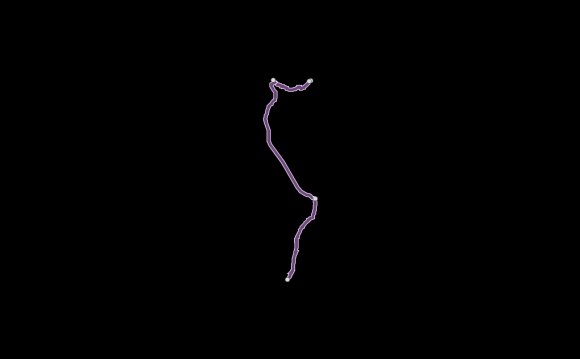 Chamonix is the perfect place to come for a weekend break, a week's holiday, a season, or a lifetime, as you will never run out of things to do or tire of the views.
The lively streets of Chamonix are a colourful mix of sport shops, guide offices, restaurants, bars and cafés. Every Saturday the town hosts an outdoor market brimming with local crafts and produce. On bad weather days there is a cinema, a bowling alley, an ice rink, a large sports centre with a pool, gym and indoor climbing wall and numerous museums in which to while away the day.
Situated in the Haute-Savoie region of France, Chamonix is bordered by Switzerland and Italy and dominated by the incredible Aiguilles de Chamonix mountain chain which peaks at the top of Mont Blanc (4810m) - the highest in Western Europe. The local population of Chamonix numbers around 10 000 inhabitants but this figure swells to nearly ten times that with the influx of tourists, climbers, alpinists, backpackers, students and seasonnaires. There are two distinct seasons here: summer and winter, but the area is busy for most of the year with different activities at the fore-front of people's minds.
Whilst the principal town is of the same name, 'Chamonix' is often used in reference to the whole valley, stretching over 28km from Le Fayet to Switzerland. It is, however, made up of several distinct and charming villages including Servoz, Les Houches, Les Bossons, Les Praz, Les Tines, Argentiere, Montroc, and at the top of the valley: Le Tour.
Servoz (816m) has been built on the site of an ancient lake which over the centuries was eventually filled in by landslides. The village is extremely picturesque and has numerous local artisans' workshops to browse. Nearby is the superb Gorges de la Diosaz which is well worth a visit.
Les Houches (1000m) is composed of six hamlets and is the first big settlement you'll come to in the valley. With its own lift-system and identity it is a ski resort in its own right and offers some exceptional skiing. (Be aware that the situation regarding whether or not the Les Houches ski area is included on the Mont Blanc Unlimited pass is a contentious one that changes from year to year, be sure to check what the current situation is before deciding where to stay in relation to where to ski.) Host to a number of world skiing events, Le Kandahar World Cup ski race is the highlight, held in February on the famous La Verte piste. The village is also the starting point for many attempts to climb Mont Blanc.
Les Bossons (1010m) is perhaps the 'base-camp' of alpinism, as it is where the first high alpine excursions used to depart from. The village is calm nowadays with several chalets and hotels looking straight up on to the Glacier du Bossons and that of Taconnaz.
Les Praz (1050m) is home to the Chamonix Golf Course, several fine hotels and chalets, and of course the Flégère cable-car giving access to the ski area and Les Aiguilles Rouges nature reserve. Situated a short drive or 20 minutes walk to Chamonix Town, Les Praz is bordered by woodland and is the start or end of some great walks, runs, or bike rides.
Les Tines is a small development of charming hotels and chalets (some of them luxurious) that borders the upper limits of the golf course and offers superb views of Mont Blanc and further down the valley. On the plateau just above you will find the delightful hamlet of Le Lavancher, which is more than suited to a quiet getaway whilst remaining in easy reach of all there is to do.
Argentiere (1250m) is the biggest village in the valley (obviously excluding Chamonix town!) and is considered one of the foremost alpine ski resorts due to its enviable location at the foot of the powder fields of Les Grands Montets (1250-3300m). It has a great character of its own, with brightly coloured buildings, notable bars and restaurants, and several choice chalets, hotels and apartments. As a location you can't go far wrong and Argentiere provides a far more laid back atmosphere than Chamonix Town.
Beyond Argentiere, on the way to Le Tour lies the pretty hamlet of Montroc. Several new chalet developments have popped up here in the last couple of years, today all you will find at Montroc is peace and tranquillity.
Le Tour is a traditional Savoyarde village situated 4km north-east of Argentiere, right at the end of the valley. It is overlooked by the spectacular Le Tour Glacier and offers a marvellous opportunity for walkers to sample a little high-altitude terrain without undue technical difficulty. Le Tour also offers some of the best views of Mont Blanc and the Chamonix Valley.
YOU MIGHT ALSO LIKE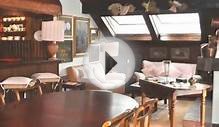 Authentic Apartment In The Center Of Chamonix-Mont-Blanc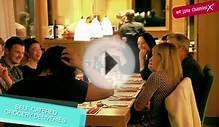 Beausite Apartment, Chamonix Main Town | Chamonet.com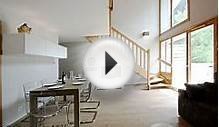 Apartment Sauberands 18, Chamonix | Chamonet.com
Share this Post