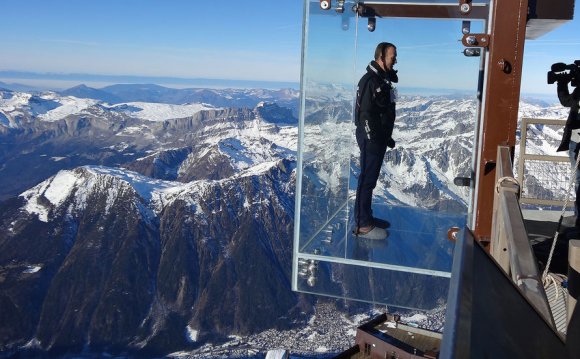 At the North Tower, there is a cafeteria and a snack bar open year round. In summer, the "3842" Restaurant is open. Situated at an altitude of 3842m, this is one of the highest restaurants in the world. Gourmet and regional food is on the menu.
The Aiguille du Midi has its own postage stamp and a letterbox. Postcards and stamps are available in the souvenir shop, open all year round.
At the cable car departure arrival/departure point, there is a History Area featuring the story of the station. Also, the machinery of the lift system is showcased through glass windows.
The Central Tower is circled by a a galleried walkway that connects the Rebuffat terrace with the terrace Mont-Blanc. From the terraces, one can view the Geant glacier and the Bossons glacier.
Also, there are the Espace Vertical and the Espace Mont-Blanc areas. The Espace Vertical has been created in a 80m² cave, carved into the rock. The museum displays climbing and mountaineering memorabilia. Situated 3777m from sea-level, it is the highest museum in the world. The Espace Mont-Blanc is a covered waiting area with large windows and photo galleries.
From the top terrace (3, 842m) the view of the Alps is incredible.
There is a panoramic viewing platform and a sheltered area with wide windows enabling visitors to gaze at the view even in bad weather. The brave ones can... Step into the Void!
The Aiguille du Midi gondola was first thought of by two Swiss engineers in 1905. Their plan was to link the hamlet of Les Pelerins with the summit of l'Aiguille du Midi. The project met technical problems and was abandoned. Four years later a French company, Funicular Railways, made a new attempt and the first section Les Pelerins - La Para was opened in 1924.
The second section La Para - Les Glaciers was completed three years later. It was then the highest cable car in the world - a title held for about two decades. With the outbreak of the WWII and the opening of the Planpraz to Brevent cable car, the popularity of the Aiguille du Midi diminished and it was closed in 1951. An Italian engineer, Count Dino Lora Totino, was called in to rebuild and extend the cable car.
Four years and a lot of hard work later, the new Aiguille du Midi cable car was finally completed. It was entirely renovated in 1991.
blog jokes
selfmade lcs
m.a.n.d.y. vs booka shade - body language (danniel selfmade infamous vision) скачять
selfmade titans
creative group names
self made inventions
blog entry
blog vs article
creation vs evolution movie
creation station near me
opposite of creative thinking
inside creative writing
blog about covid
selfmade marco
fashion selfmade
creative voicemail greetings
download maybach music self made 2
icreative productions
creative utv graphics
icreative productions
difference between creativity and intelligence
creation village
can bloggers make good money
in your blog or on your blog
blogging courses for beginners
creation kit
self made millionaire quotes
creativity around globe
blog in chinese
youngest self-made billionaires
creativity bellingham
blog but.fr
self made statue
selfmade object
creative via
selfmade startup nyc
write off blogging expenses
is donald trump a self made man
self made 3
blogging groups near me
creativity during lockdown
creative jobs around the world
wooden shipping boxes selfmade
blog vs newsletter
creativity uniqueness nerve and talent
selfmade new york
creative during quarantine
blogging over thyme
blogging success zone
opposite of creative writing
creation museum outside
creative as a noun
selfmade sociael media posting screen shots
self made vol 1 download
brian schechter selfmade
creativity at work
self made man book
creative among us skins
self made billionaires how they started
blog maker free
blogging kit
creative until it's done
peach cobbler made with self rising flour
selfmade object
selfmade rasp
creativity without borders
how to put a selfmade bot into a discord server
selfmade login admin
blogging set up
future selfmade
creation process
creativity is like washing a pig
selfmade autowerkz
creativity without knowledge
self made apparel
blogging near philadelphia
self made
creativity oracle deck
creativity meaning and definition
blogging jobs near me
blogging near philadelphia
selfmade man
the self is not something ready-made
self made businessman in dubai yusuf shah
define self-made
selfmade staff
most millionaair americans selfmade
difference between blog and article
servicenow incident creation via email
chronik 3 selfmade records
selfmade wedgie bikini
selfmade la
dirty talk selfmade videos
blog designers near me
selfmade movie
harper garvey selfmade linkedin
between creativity and originality
creative versus critical thinking
difference between blogging and website
selfmade interswitch
self made creative dual tip markers
creativity within constraints
tf2 self-made
selfmade snapback hats
blog before we die
creation inside the human body
blogging of e commerce
blog vs podcast
selfmade diaper omo
self made tattoo on hand
blogging from your phone
blog post excerpt
selfmade merrill lutsky
selfmade videos
rachel customer experience selfmade
self made synonyms
blogging with wix
when religion was created
creativity games
blogging unscripted
list of self made millionaires
YOU MIGHT ALSO LIKE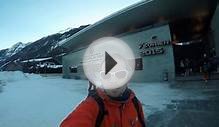 Parapente Aiguille du Midi- Chamonix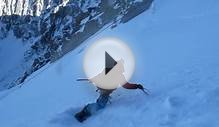 Chamonix - Aiguille du Midi - Voie Mallory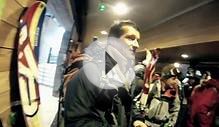 Grand Envers, Aiguille du Midi, Chamonix
Share this Post