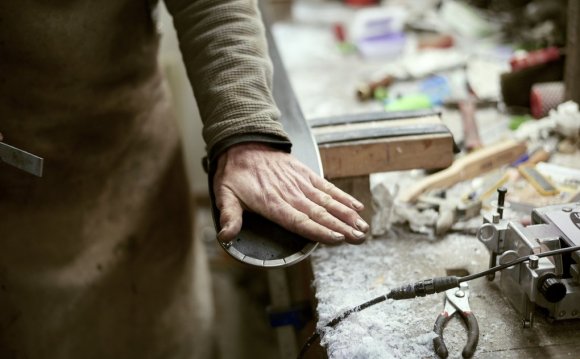 The copper roofs in Chamonix town centre are gleaming in the winter sun. There are regulations here that state all new public buildings of stature must adopt this pink-tinged, shiny roofing, and, alongside its aged, green counterparts nearby, it's a fitting symbol that this majestic mountain town, built in one Belle Époque, is preparing for another golden age. While elsewhere in the world of ski properties the economic climate has cooled activity to freezing point, in Chamonix things are still looking bright.
MGM, one of the foremost developers in the region for 40 years, is finding that, despite the recession and the strong euro, interest from British buyers in this region remains "considerable". Its high-end properties in and around the town are being snapped up off-plan and they are forging ahead with impressive new developments in the historic town centre. Why? It is the era of the "après-ski home" – a place you don't want to leave when the skiing is done. The property equivalent of an all-weather jacket, the après-ski home works in all seasons, so now, it's simply a more sensible and attractive buy. And in this regard, Chamonix takes things to a whole new altitude: when the skiing stops, life doesn't.
"Chamonix is unique as a resort in that it's a wonderful place to be all year round, " says David Giraud, president of MGM. "Of course, you have excellent skiing here, but with the personality and history of the area, the appeal goes far, far beyond that."
Richard Deans, sales consultant, adds: "Mont Blanc will always draw British people to it, but lately we're seeing less of the 'pure investor' and more of those who are looking long-term and are fulfilling a life dream by buying here."
Mike Rollanson, who owns a British-based Nordic walking company, has been living in Les Moussoux, 10 minutes' walk from the town centre, for the past five years. He's not at all surprised at the demand.
"I have skied all over the world, but I knew when we bought, there was only one place I'd consider living – even though it meant running my business from abroad, " he says. "It's a proper, living French town, with bustling markets and an amazing community. Every week of the summer there's something like an ultra trail run, a climbing or paragliding festival, or classical concerts – and the whole community gets behind it. Resorts like St Léger have tried to manufacture the 'summer resort' idea, but in reality there are only eight weeks in the year when you'd want to be there."
Despite it being seen as a traditional alpine resort, Chamonix's tourist board and mayoral office – currently working at initiatives like facilitating high-speed broadband to make the town a more viable live-work location – has embraced non-ski industries in a pioneering way.
"It's something the whole industry will eventually wake up to, but Chamonix is far ahead, " Rollanson says. "It means it's attractive to the 'other halves' of skiing fanatics who want to live the alpine life and not ski. They can enjoy the mountains all year, biking, snowshoeing, or just the culture and cuisine."
Who wouldn't want to be close enough to take their morning coffee or evening walk on those pretty cobbled streets, meander among the shops – from Chanel to the tiny chocolatier – or retrace the routes of the Victorian explorers at the weekends?
However, prime sites in the town are hard to come by, particularly around the central Place Balmat, which, along with its stunning Belle Époque-style design, makes MGM's latest project, Les Jardins d'Astoria – a development of 10 traditional two and three-bedroom apartments, starting at €556, 000 (£503, 000) – a rare opportunity. Work has just begun on the five-storey building in Place Balmat, next to the historic casino. Its location also creates strong letting potential (€2, 500 a week at the height of the winter) – further reassurance for international buyers.
Just a five-minute walk away, but in stark contrast style-wise, is another new development called Le Hameau de la Blaitière (prices from €381, 000/£345, 000), within easy reach of the slopes of Les Planards, a summer play area with the longest luge ride in Europe. On the outside, it's a charming, if unsurprising chalet; but over the threshold, MGM has put a bold, modern twist on the typical alpine interior, elevating it from "holiday home" to "at home".
"Although we've kept the alpine stone, wood and tiles, we've played with glossy reds, chrome furnishings, modern paintwork and lighting, " Giraud says. "It's not what people expect, but they're loving it."
For those seeking smaller prices, but the same doorstop access to Geneva, Chamonix's après-ski home effect has trickled down beyond Les Praz, with its famous golf course, through the pine-lined valley to Les Houches and Argentière.
Mike Rollanson is now returning to Britain, due to the demands of his business, and is reluctantly selling his two-bed property, Chalet Mowgli. "Recently, two United Nations economists who rent a chalet near us said to me: 'Whatever you do, don't sell.' They believe it will soon be impossible to find a prime chalet here, as emerging economies follow and buy up where the British Empire went, historically.
"It's torture to leave, and one day we will come back. In my experience, anyone who's ever moved here from Britain either doesn't go back, or if they do, part of Chamonix is always with them. It gets into your soul."
YOU MIGHT ALSO LIKE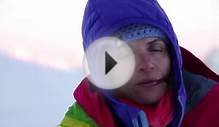 Stéphanie Maureau ski mountaineering | Living An Everyday ...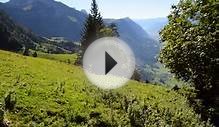 Crazy wingsuit flight: A living superman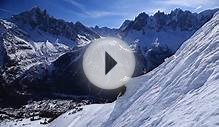 Tony Harrington Janina Maria Kuzma in Chamonix TDDSR_ep24
Share this Post