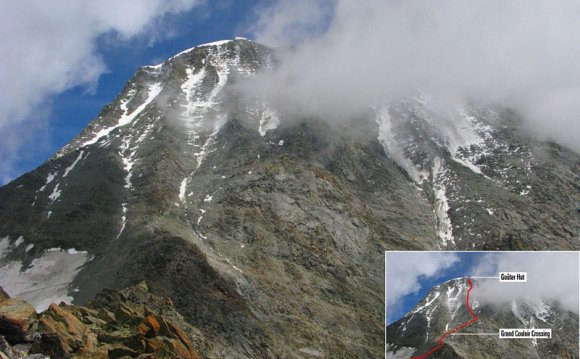 In Chamonix and Saint-Gervais, the municipalities at the foot of Mont Blanc, everyone knows the name Patrick Sweeney. The American's story is the outrage of the year. It's even getting more attention than the stories of those who died.
Tanned and broad-shouldered, the 45-year-old Sweeney is a businessman from Keene, New Hampshire. He used to be one of the best rowers in the US and is now a mountain biker and takes part in airplane races. For the last 28 years, he has also been a passionate mountaineer - and he recently cooked up a particularly audacious adventure. This summer, he and his family traveled to the French Alps to climb Mont Blanc with his children. His daughter, Shannon, is 11 years old; his son JP is nine.
The father filmed his family with a GoPro camera as they slogged their way up the mountainside and he later gave the video to US broadcaster ABC to be aired on "Good Morning America." Immediately, the images found their way into the Internet and spread around the world. Since then, Patrick Sweeney has been an outcast.
Jean-Marc Peillex, the mayor of Saint-Gervais, considers Sweeney to be "sick, " and the American has become subject number one of bar table discussions among mountain guides. Where, many wonder, does healthy enthusiasm cross the line into excessive ambition? Examining that question, though, has become an annual necessity at Mont Blanc.
The mountain is the highest in the Alps, rising 4, 810 meters (15, 781 feet) above sea level on the border between France and Italy. Locals also call it La Dame Blanche, the White Lady, because of the permanent blanket of snow covering its pyramid-shaped peak.
Mont Blanc is one of the most-climbed mountains in the world. Between June and September, 400 climbers a day attempt to reach the mountain's summit, using seven different routes. In a normal year, some 30, 000 people attempt to climb Mont Blanc, with 17, 000 of them using the favored Goûter Route, which heads up the peak's northwestern flank.
Traffic Jams
Professional climber Russell Brice of New Zealand has summited 90 times and has led expeditions on Mount Everest since the 1990s. "Everyone is always shocked by how full Everest is, but it is a joke compared to Mont Blanc, " he says. On Everest, traffic jams of climbers form on two or three days a year. But on Mont Blanc, it's almost a daily occurrence.
Business with the White Lady is booming. In both Italy and nearby Switzerland, there are some 50 companies offering guided tours up the mountain; in France, there are 70, with 20 of those based in Chamonix. Including training, preparation and acclimatizing to the altitude, the trip to the top takes about a week with customers paying an average of €1, 500 ($1, 940), including the guide.
"Demand is huge, we have reached our capacity, " says Bernard Prud'homme, head of the Chamonix tourism bureau. The municipality, he says, "is no longer advertising" for Mont Blanc. "No ads, no campaigns. Otherwise, the routes would be even fuller."
Mont Blanc has become symbolic of modern-day mountaineering. No longer reserved for experts, the highest peaks are now also frequented by adventure-seekers and outdoor enthusiasts. Mountains like Mont Blanc have come to be seen as tourist destinations.
YOU MIGHT ALSO LIKE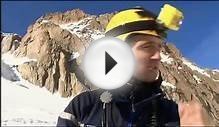 PGHM:Mont Blanc,French mountain rescue,part 1.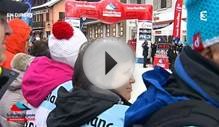 Emission Spéciale La Grande Odyssée Savoie Mont Blanc ...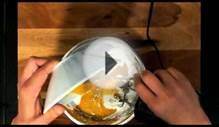 Recette gâteau Mont-Blanc Antillais
Share this Post