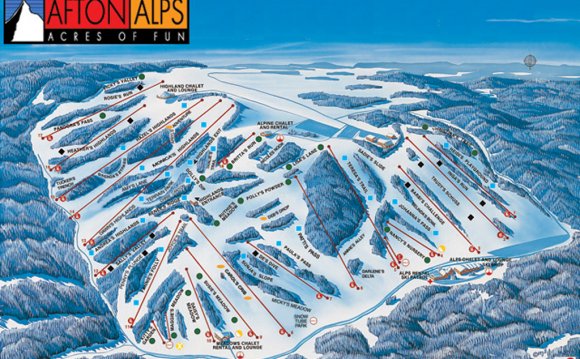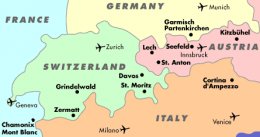 One of the most frequent questions people ask is "Where's the best skiing in the Alps?".It's not a question with an easy answer!
The Alps stretch almost one thousand miles across five countries, Austria, France, Italy, Germany, and Switzerland, and are home to several thousand ski resorts & snowboarding areas. Just as every traveler has a unique personality, so do each of these ski resorts.
One way to narrow the impossibly wide choice is to consider the winter ski resorts that are known as the "Best of the Alps."
The Best of the Alps designation represents an international marketing cooperation of eleven classic mountain ski resorts that are the best-known and most prestigious of alpine ski destinations: Chamonix, Cortina, Davos, Garmisch, Grindelwald, Kitzbühel, Lech/Zürs, Seefeld, St. Anton, St. Moritz, and Zermatt.
Why "Best"
There is no question that the Best of the Alps resorts are the "who's who" of European skiing and snowboarding, attracting international acclaim with royalty and celebrities as regular visitors.
At first glance these ski resorts seem to have little in common. The Alpine cultures, often formed in isolated valleys, are as varied as the landscape: from French "savoir vivre" to Austrian "Gemütlichkeit;" from Swiss quaintness to Italian light-heartiness. Each ski resort has its own distinctive appearance, its own individual character and charm.
Beyond this inherent diversity, common elements are evident. All Best of the Alps resorts offer spectacular scenery from their locations at the bases of fabled ski mountains such as the Matterhorn, Jungfrau, Mont Blanc, and the Zugspitz. All have been pioneers in skiing and mountain vacations, so they have long distinguished legacies of hospitality.
Tradition and Charm
In a recent interview, Samuele Salm, the Chairman of the Best of the Alps, explained the criteria for participation in the group.
"The underlying qualification is that Best of the Alps resorts must have evolved from traditional mountain villages. They are never purpose-built resorts, nor large towns. These are the original authentic villages which have become models for modern North American winter resort development."
Best of the Alps destinations are year-round living villages where tourism is a significant, but not the sole, economic element. These villages have existed for centuries as traditional farming, mining, or trading communities long preceding modern tourism development.
As a result, in these villages, there is a unique Alpine ambiance based upon old-world charm. Visitors find a range of cultural experiences from local folklore to international attractions. There are always horse-drawn sleighs, and most resorts have a local history museum and art galleries.
One would get the wrong impression, however, to believe that Best of the Alps ski resorts are anchored in the past. Quite the opposite, they are leaders in modern travel and tourism, committed to achieving a balance between tradition and progress, nature and development. Most have modern sport and fitness centers, swimming pools, and top rank convention and meeting facilities. Several even have casinos.
As a matter of practicality, Best of the Alps ski resorts must have easy accessibility with good air, rail, and road connections, and ready access to major European cities. They must be a year-round travel destination, not solely a winter ski area, and must welcome a sophisticated international clientele.
Winter Activities
Of course, every Best of the Alps resort offers alpine skiing and cross-country skiing, as well as a panoply of on- and off-snow winter activities, and après-ski opportunities. You will also find a broad range of lodging from luxurious hotels to cozy pensions, and a range of dining from exquisite cuisine to simple fare, always accompanied by fine wines.
At SkiEurope, our research surveys indicate that winter skiing and sports are not necessarily the principal motivation for many of our guests. The majority also lists history, culture, and tradition, as an important element in their decision to select a European trip destination.
Your "Best" Choice
In this context, it is easy to understand why the Best of the Alps ski resorts are those most likely to meet North American expectations of a true European winter vacation experience.
Eight of SkiEurope's top ten destinations, from our current repertory of some seventy, are Best of Alps resorts. (The other two are Innsbruck and Interlaken.) These ten destinations together account for almost ninety percent of our winter vacation guests.
It may seem trite to say, but it is difficult to go wrong in selecting a Best of the Alps ski resort as your trip destination for a perfect winter vacation. Please check out our Best of the Alps ski trip deals and SuperSki weeks for great values to the Best of the Alps ski resorts. Visit our ski trips pages for other great ski trips to Europe.
YOU MIGHT ALSO LIKE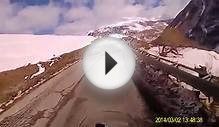 BMW 1200 GS, Italian Alps Ski Resort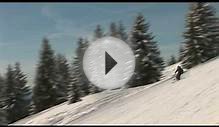 Ski resort, Les Gets, French Alps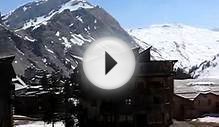 World-Famous Ski Resort in the Alps -- Avoriaz!
Share this Post