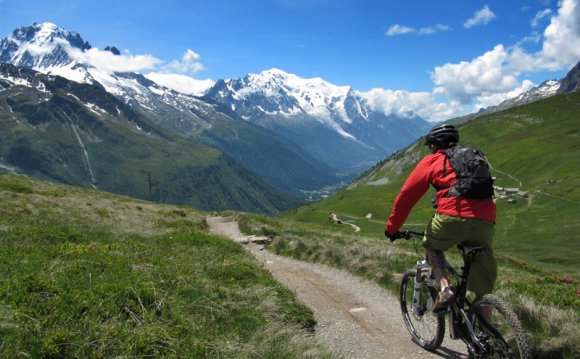 A day trip to Chamonix was something I had always been fascinated with, ever since I heard hiking and climbing friends talk about the beautiful scenery, and of course – Mont Blanc.
Well, earlier this year we found ourselves in Geneva, Switzerland for a few days to attend the 2012 Geneva Motor Show. Once we realized how close Geneva was to Chamonix, we decided to head into the Alps for a day trip to Chamonix, and check out the quaint little mountain town for ourselves.
We were lucky because when we visited Geneva, we were actually staying in France, in a town called Annemasse – about a 30 minute walk to the Switzerland border. It was from Annemasse that we caught the train to Chamonix.
We had to catch a connecting train at Saint Gervais – about 20 km from Chamonix. Our train was late on our way to Saint Gervais (something was blocking the track), but since the trains are meant to connect with each other, the Chamonix-bound train was waiting at the platform for us.
The train station at Saint Gervais.
The train ride to Chamonix was beautiful, and everything that I had ever imagined it being.
Photo by Nicolas D Robitaille.
The beautiful Arve river flows right through the centre of town, and will eventually flow north-west into the Rhône, on the west side of Geneva.
The Arve River receives water from the many glaciers of the Chamonix Valley.
Instead of eating at a restaurant, we spent €15 at the local farmer's market and purchased wine, meat, fresh bread, pickled garlic, and sun dried tomatoes. Then, we sat near the middle of the town, and ate our lunch while indulging in our favourite past time – people watching.
Farmer's markets are always a frugal way to eat fresh, local food.
We splurged and took the gondola up to Brevent (2, 525 m), where we saw breathtaking views of Mont Blanc, the Aiguille du Midi, the surrounding ski hills, and most of the Chamonix valley. We also treated ourselves to drinks at Le Panoramic Restaurant – which still remains one of the highlights of my time in Europe.
The views from the top were worth every penny we paid for the gondola ride.A panorama shot taken from the entrance of Le Panoramic Restaurant.
Our original intent was to get to the top of Aiguille du Midi (3, 842 m), which is the highest point accessible by cable-car in the Chamonix Valley. However, when we went to the information booth to ask about tram tickets, the woman was able to look at her live webcams to see that the Aiguille du Midi was completely clouded over. The clouds didn't start to lift until we had already summited Brevent, on the other side of the valley.
French macarons are thin, sweet meringue cookies that are sandwiched together with filling – ganache, buttercream, and sometimes jam. The meringue cookies are what makes the macaron unique – they have a smooth, almost crispy shell, and a moist, slightly chewy interior. These little treats usually cost around $1 each, and come in a variety of different flavours and fillings.
No trip to France is complete without indulging in macarons.
The first Winter Olympic Games was held in Chamonix in 1924. Oh, and it has to be said, the Canadian ice hockey team finished the qualifying round with 4 wins, and a total score of 110-3 against Switzerland, Czechoslovakia, Sweden, and Great Britain. :) The ice hockey gold medal was the only medal that the Canadians brought home.
We were lucky to have a gorgeous day of weather when we visited.
Because we were only in Chamonix for a day, we didn't get the chance to do any skiing. But, that being said, we come from Vancouver – where Whistler (site of the 2010 Olympics) provides us with as much world-class skiing as we need.
Breakdown of Expenses:
€0 ($0) – Accommodation: day trip
€28, 92 ($35.79) – Transportation: roundtrip train ride from Annemasse, France (Geneva)
€27, 85 ($36.45) – Food: drinks, lunch, dinner
€0 ($0) – City Transit
€26, 40 ($34.56) – Entertainment: gondola ride
€10, 50 ($13.74) – Miscellaneous: macarons & a fridge magnet
YOU MIGHT ALSO LIKE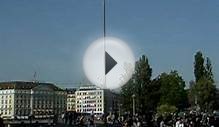 NO moving to YES waking in GENEVA..Amazing!!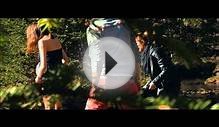 SABRINA SOAVE PHOTOGRAPHIE - MAKING OF CHAMONIX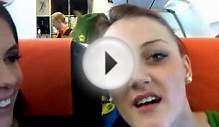 Cleo Summers+Megan Coxxx - Geneva to Brum Pt1.3GP
Share this Post