Legendary Chamonix
Family Friendly les Houches
Unspoilt Servoz
Argentière the legend
Natural Vallorcine
Chamonix tourist office : Chamonix chalet
If you are interested in booking a chalet in Chamonix for your winter or summer holiday, you are welcome to view accommodation available and book online at the Chamonix Mont-Blanc tourist office website. We are dedicated to providing an up to date gateway for all the information you need to prepare for your holiday in this renowned and beautiful alpine town.
Whether you are looking for a self-catering chalet or would prefer half or full board holiday rentals: Chamonix offers a wide choice of accommodation.

Discover the latest Chamonix chalets that can sleep from 2 to 18 people with a choice of private rentals, associations and rental agencies to choose from.
Once you have chosen the perfect chalet for your Chamonix holiday, get a real taste for all the exciting and fun things you can do during your stay whatever the seaon. We provide practical information about where to ski in the valley, ski passes, ski schools and the latest snow reports during the winter season. Throughout the year, a stay in Chamonix has much to offer visitors: find out about all you need to explore the Chamonix valley, mountaineering biking, paragliding and finding out about visits to the glacier formations whose breathtaking, natural beauty adds to the valley's renown.

Holidays in Chamonix Mont Blanc in the French Alps. Book online your stay, weekend in the ski resort of Chamonix, France : hotel, apartment, catered chalet, bed and breakfast, guest house, studio, residence ... Summer and skiing holidays at the foot of Mont Blanc.
Chamonix chalet - Chamonix
The Chamonix Mont-Blanc tourist office is proud to welcome you to Chamonix and present all there is to offer in Chamonix, from chalets to activities, from the history to the nightlife and restaurants and all the latest events taking place in this bustling, beautiful town at the foot of the Mont Blanc.

Please feel free to explore our website and do not hesitate to contact us for any further information:
« Chamonix Mont-Blanc valley, mountain resorts and villages located in the French Alps : Chamonix, Les Houches, Argentière, Servoz et Vallorcine. Prepare your summer holidays with the Chamonix tourist office : choose and book online your mountain holiday, purchase online summer pass Multipass, discover many activities and attractions, check out online webcams and weather in Chamonix, FranceChamonix valley official website © copyright 2015 : Office de Tourisme de la vallée de Chamonix-Mont-Blanc - Tous droits réservés OFFICES DE TOURISME
Cette marque prouve la conformité à la norme NF X 50-730 et aux règles de certification NF237. Elle garantit que les activités d'accueil, d'information, de promotion/communication, de production/commercialisation, de la boutique, de création et gestion d'événements, l'évaluation et l'amélioration de la qualité de service sont contrôlés régulièrement par AFNOR Certification – 11, rue Francis de Pressensé – 93571 LA PLAINE SAINT DENIS Cedex – France
YOU MIGHT ALSO LIKE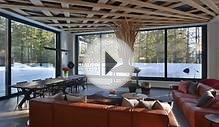 Chalet Dalmore - Luxury Ski Chalet Chamonix, France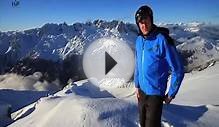 Hip Chalets - Luxury Ski Holiday Destination - Chamonix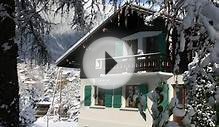 A Day in the Life of Chalet Les Pelerins, Chamonix Mont-Blanc
Share this Post