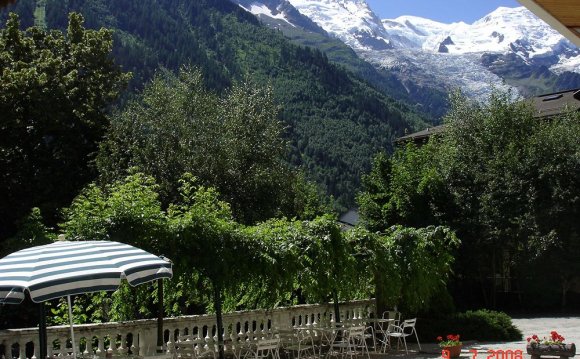 Just a short walk from the centre of Chamonix on a little side road to Route des Pecles are two very unique chalets with a very interesting history. They've been in Florence Kielholz's family for over 50 years now, and she's got some fascinating family history to share including that of the Polish mountaineer, Henri Muckenbrünn, who originally built and hand-carved a lot of the woodwork in the chalets.
Florence Kielholz talks me through the history of the chalets, her mother's history as a champion skier and war-time work for the Resistance, her own exploits skiing down Mont Blanc (when heli-skiing was still allowed) and what you can expect if you come to stay in one of her very individual chalets.
Tell us about your family history and what brought you here?
"My mother's family were quite wealthy from the silk industry in Lyon, where there used to be a big fabric industry. My grandfather was an engineer, wealthy enough to afford 5 Bugatti cars in his life and a Tiger Moth bi-plane. My grandmother was very sporty, petite but with a lot of drive and character. She played field hockey and took part in artistic [figure] skating. She was also an outstanding mountaineer - she climbed Mont Blanc, the Aiguille Verte, which you can imagine was quite a feat in the early 30's."
"Before the war in 1931, my grandfather died in an accident, and she was left supporting four children on her own. One of the two boys suffered from asthma and so the family moved to Chamonix to benefit from the clean mountain air. In wartime, the Germans had their officers stay here to recuperate and recover from injury in what is now the the Richmond Hotel. [Another interesting wartime fact - did you know that the factory under the viaduct on the way into Chamonix used to be an explosives factory called 'Cheddite' hence the name of the village down there 'Chedde'. Had the factory been blown up by German bombers access to Chamonix from this direction would have been cut off].
"My grandmother was very sporty. She was a founding member of the Chamonix golf club, tennis club and belonged to the lobby for getting the Aiguille du Midi lift installed [Florence has some of the original letters and correspondence that her grandmother wrote and received]. She was very courageous, and hid some Jewish people in her house as well as helping some of them escape over the border with a guide into Switzerland during the war."
"My mother [Colette Schmit] was the oldest of her four siblings and although she was quite quiet in comparison to her [daring] mother, she was involved in passing messages on behalf of the Resistance, with notes sewn into her clothing, cycling all the way to Sallanches and back to deliver the messages. In later years she joined the first French International ski team in Chamonix (see picture above) in 1936-37, and then tragedy struck again as one of her brothers was killed in a mountaineering accident in Chamonix at the Aiguille du Peigne when he was 18. My father was a 'sous-prefet' for Montpellier during the war and [at some point] also became involved in the Resistance, using his position and information available to him to help, amongst others, a well-known family escape from the German forces".
You seem to have followed in your mother & grandmothers footsteps with big mountain skiing?
"When I started skiing, we used to go to Grands Montets but at that time it was quite rocky and not as well groomed as you find in the ski areas these days. I joined the Chamonix ski club and did very well in slalom racing, better in fact than some of the children who had proper race training! The ski coaches recognised that I was a very good skier and invited me to join their year round training programme, which I did. I was around 15 years old at the time and during the week I attended a boarding school near Sallanches, which was very tough but taught us all some very good values".
"Back in around 1978 when heli-skiing was still allowed in Chamonix, I skied Mont Blanc around 6 or 7 times from helicopter drops. One time in Spring 1978, we were at the plateau of the Glacier des Bossons when we saw a group skiing down the north face of the Dome de Gouter. When they came closer we realised it was the then President of France, Valéry Giscard d'Estaing and a his guides - you'd never get the President of France doing that today, even if they were a good skier, it's far too dangerous! Even the best freeride skiers don't do it now!"
legacy property management
scrum project management
model management
summit management
project management software
supply chain management jobs
process management
management definition
blue frog property management
group management services
vulnerability management
ritholtz wealth management
waste management wv
risk management plan
epic property management
ad management
sacramento delta property management
data management
brookfield asset management stock
waste management kansas city
time management skills
workforce management
pain management clinic near me
behavior management
matrix absence management
integrated risk management
empire property management
cord management
red light management
access management
facebook ad management
program management job description
community management
celgene risk management
master data management
device management android
it management
waist management
talent management
beacon property management
fox property management
account-management
waste management kansas city
presidential management fellows
brookfield asset management
jensen property management
classroom management strategies
midland credit management inc
waste management pickup schedule
hertz farm management
frontier management
moderation management
rental management company
legacy property management
water utilities management
time management quotes
anger management classes near me
project management resume
center for nonprofit management
robinhood cash management
waste management mn
waiste management
red rock property management
city facilities management
administration in management
taylor management
knowledge management system
premier property management
information management system
pc cable management
vulnerability management
apollo global management
visalia property management
microsoft sql server management studio
who is the principal federal official for domestic incident management?
sql server management studio
wadte management
kids anger management
capital management
wealth management
management concept
tailored management
conflict management styles
management style
management of native encryption
YOU MIGHT ALSO LIKE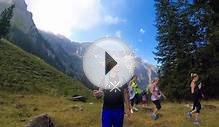 SUSPENDED IN THE ALPS - Mount Pilatus, Switzerland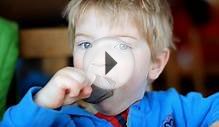 100311 Stanley in the Alps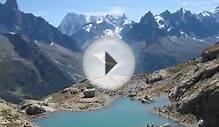 Walking Holiday in the Alps
Share this Post