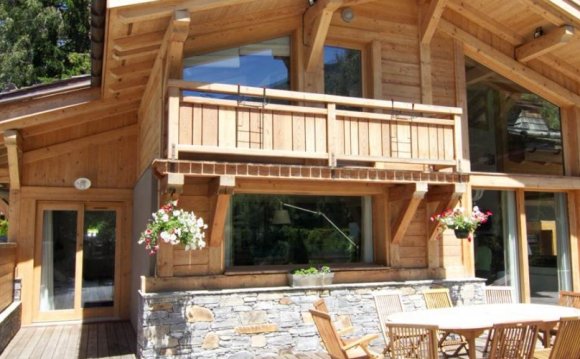 Presenting Nia Jenkins - Alpine Skier and Rising Star
Ski In Luxury are not just about selling chalets, we are also very keen skiers ourselves and we are very passionate about the Ski Industry. We love supporting up and coming skiers and following them on their journey on the slopes. One up and coming skier is a British alpine ski racer, member of the Wales Elite Alpine Ski Team and an all round rising star! Introducing Nia Jenkins...
Ultimate Chamonix
The cosmopolitan resort of Chamonix lies at the foot of the majestic Mont Blanc, Europe's highest mountain. The town centre of Chamonix is magical, oozing an exciting vibe, surrounded by dramatic peaks it's no wondering visitors fall in love with the town as well as the amazing skiing. Offering some of the most luxurious ski chalets catered to the highest standard and come with your own c
Magical Megeve!
Having just returned from a four day trip to Megève, I can confirm that its reputation as a beautifully preseved and gloriously sunny resort is certainly true! Granted, I travelled in the height of summer and there was apparently one almighty thunder storm the day before we landed, but our time there couldn't have been better.
Climber and Mountaineer.The Alpine Guru!
Paul Devaney from Longford in Ireland is a seasoned mountaineer and a mountain pro. The lead climber and the man behind Irish Seven Summits, Paul has some interesting stories to tell; including being at Everest Base Camp during the worst ever disaster in Everest history - The 2015 Earthquake.
The Top Ten Tubs
The most common request from our clients when looking to book their luxury ski holiday is that the chalet must have a hot tub. What's not to love about a luxury hot tub? Relax after a long day on the slopes in the warm bubbling water, whilst drinking a glass of the bubbly (champagne not the hot tub water) and admiring the stunning scenery.
The Best Of What's Left For Christmas!
The best of what's left for CHRISTMAS I hear you ask, but surely we are only just welcoming Summer? And now you want me to think about CHRISTMAS? Believe it or not, a large proportion of our finest luxury chalets have already been booked for what is after all, one of the most popular weeks of the ski season.
FATMAP - The Ski App you just can't be without!
This month, the Ski In Luxury team had a little Q and A session with the team from FATMAP, here's how it went.
Best Resorts for Spring Skiing!
Here in the UK, Spring for me is usually just the countdown to Summer. I can smell the sand and sea of sunny Bournemouth in my dreams and if we are lucky as we have been the past few years, I can get a good bikini sunbathing session in mid-late April. For ski lovers, March means only one thing.Spring skiing in the alps!
Ski In Luxury's Guide to Easter Deals.
With Easter 2015 just around the corner, we thought it only right to share with you some of our fantastic Easter chalet deals. Whether you are after a family holiday, a last minute break or a luxury getaway, here at Ski In Luxury we have got it covered! Here is our definitive guide to the 'best of' luxury chalets over the Easter holidays.
Ah...Valentines Day!
I am not sure about other people but for me, January certainly feels like the longest month of the year and after a rotund Christmas and an extra long month before pay day (so we can all sign up for the gym and pretend to be healthy for two weeks) I very much enjoy saying goodbye to January. Only to be reminded that February means one thing.ah Valentines Day.
Happy Marmotte Day!
So like us in the Ski in Luxury office, it may also be news to you that Groundhog is another word for none other than the Marmotte. A favourite in the office and I am sure for any ski enthusiasts, we all look out for the little tracks of the Marmotte while we are on the ski lifts in Spring!
A Luxurious Adrenalin Rush!
We took a trip out to Chamonix and Verbier last week to look around some of our luxury properties and to soak up some of the mountain sunshine, whilst sampling some of the summer activities that both resorts had to offer.
Guest Blog - Merinannies Childcare in the Alps
Katia Koumantou is the owner of the very well respected and reputable Merinannies alpine childcare agency. Here we find out a little more about what they have to offer to our clients.
Fed up of waiting for the sun to shine at home?!
Why not experience an action packed summer holiday to remember?.the Alps in the summer offers a unique opportunity for all you adrenaline junkies out there, and those who want to spice up their life with a bit of adventure!
YOU MIGHT ALSO LIKE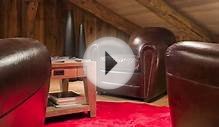 Chalet Baloo - Luxury Ski Chalet Chamonix, France.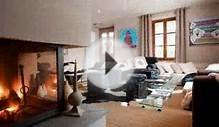 Luxury Chalet Chamonix Mont Blanc.wmv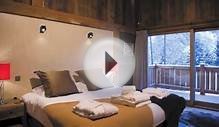 Chalet Amazon Creek - Luxury Ski Chalet Chamonix, France.
Share this Post