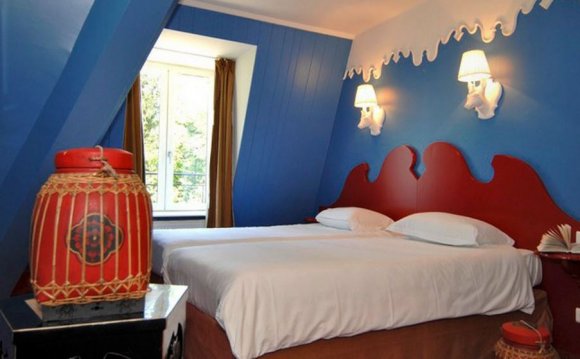 It is also right in the centre of town so you will have easy access to every the town has to offer including plenty of shops, restaurants and bars.
The cosy rooms within the resort have been decorated with vibrant reds and blues and have a modern welcoming and bright feel. All the rooms feature a TV, en-suite facilities, safe and hair dryer. If you choose to add a little extra luxury to your holiday and book a suite, you'll also have a CD player, mini-bar, espresso machine and an ironing kit.
As part of their activities programme this resort offers Pilates classes so you can unwind, stretch out any sore muscles post skiing as well as improve your coordination and flexibility. There is also a fitness room with various weights and cardio machines, so if you didn't get enough of a work out on the slopes, you can continue your session once you get back to Club Med.
If you simply want to relax when you have finished on the mountain then you might prefer to spend time in the spa area which offers massage and beauty treatments as well as a sauna and steam room. There is also a hair salon here where if you fancy a bit of make over you can get your hair cut and re-styled.
Free WiFi is also available throughout the majority of the resort so you easily keep up with friends and family whilst you are on your holiday.
Please be aware that standard Club Med packages include the following:
Flights & resort transfers (if flights are selected at the time of booking)
Quality accommodation
International full-board gourmet cuisine
Unlimited drinks and refreshments (including soft drinks, wine, spirits, beers & après ski)
Professional ski/snowboard lessons in English from Monday to Friday
6 days ski pass
Kids' clubs (from 4 – 17 years)
Evening entertainment
For further details, contact the resort directly using the enquiry link on this page.
Worth Knowing
This is an all inclusive resort perfect for a hassle free holiday with no hidden costs.
The Pool
There is a large outdoor swimming pool which is heated in the winter months and can be access from within the hotel.
The Bar
The spacious bar area includes plenty of comfortable arm chairs where you can enjoy an apres-ski drink. There are plenty of beverages available from coffee, tea and hot chocolate to orange juice and coke to beers, wines and spirits. The majority of drinks are included in your package by the glass.
The Restaurant
All your meals are included in your package and their creative chefs offer 3 types of menu, discovery, fitness and universal. There are two restaurant, the main restaurant is where all our buffet style meals will be served and has great views of the slopes. It also includes a baby corner which offers savoury and sweet baby foods as well as all the necessary equipment for preparing your child's meals. The second restaurant, Le Refuge, serves local Savoyard specialities such as fondue. For this restaurant booking is compulsory and can be made at reception.
Families & Kids
Baby and child equipment is available to guests on request.
If you would like to have an evening to yourselves, they can organise baby-sitting services (Pyjamas Club), at an additional cost.
At this resort you can book the Baby Club if you have young children between 4 months and 23 months.
Flights
It is possible to include flights in your package when making your booking.
Transfers
When you book your flights through the company, group transfers to the resort are also included.
Equipment Hire
You can hire all your ski and snowboard equipment through Club Med. Please note that those under 11 years old are required to wear helmets whilst on the slopes at all times as well as those who are skiing off-piste.
Lifts & Passes
7 day lift passes can be included in your ski package with this company.
Instructors & Lessons
Ski and snowboard lesson are included from 4 years old upwards. Club Med employ professional instructors to guide you over the slopes that are best suited to your ability to ensure you progress safely in the best possible conditions. A test on the first morning will determine your level and the right class for you.
Guides & Tours
This company does not organise guides and tours on your behalf. For details of guides and tours available to you, visit our Adventure Companies, Guides & Tours and Mountain Guides pages.
The Reviews
"The Club Med has a great atmosphere, where you immediately feel like you're on a relaxing holiday.Impressive view of the Mont Blanc from my room and also from the breakfast/dining hall." - Trip Advisor
"If you're skiing, the Club is the ideal place to go, ski-pass, ski-teacher, good food, snacks and shows included." - Trip Advisor
Local Area
Situated right at the foot of Mont Blanc, Chamonix is one of the most legendary ski resorts in Europe attracting skiers, snowboarders, mountaineers, climbers and alpinists from all over the world. Within walking distance from the town centre you can access world-class ski areas including the famous Vallée Blanche. As busy in summer as in winter, Chamonix is unbeatable for its hiking trails, rock climbing routes and biking terrain. A lively town centre is at the heart of the resort, with plenty of attractions and activities all year round.
thinking of you quotes
thinking of you gif
thinking of you messages
thinking of you cards
thinking putty
thinking person
thinking pinoy
thinking positive
thinking pose
thinking png
thinking problem
thinking process
thinking quotes
thinking questions
thinking questions for kids
thinking questions to ask
thinking quotes short
thinking quickly
thinking quotes for instagram
thinking quantitatively
thinking routines
thinking rhetorically
thinking rationally
thinking reaction meme
thinking riddles
thinking really hard
thinking reeds
thinking rationally meaning
thinking synonym
thinking statue
thinking skills
thinking strategies
thinking styles
thinking stock photo
thinking strategically
thinking storm
thinking traps
thinking tree
thinking tree spirits
thinking too much
thinking thesaurus
thinking thoughts and feeling feelings
thinking traps worksheet
thinking thursday
thinking up
thinking upstream
thinking under the influence
thinking up synonym
thinking upstream nursing
thinking u can live without me lyrics
thinking up a master plan
thinking up a song about coraline
thinking vs feeling
thinking vs feeling mbti
thinking vs feeling personality
thinking verb synonym
thinking verbs
thinking vs feeling examples
thinking vs feeling test
thinking voice
thinking with type
thinking with mathematical models answers
thinking with portals
thinking with type pdf
thinking with your eyes
thinking with mathematical models
thinking woman
thinking words
thinking you could live without me lyrics
thinking you are better than others
thinking you have a disease
thinking you're smarter than you are
thinking you're better than others
thinking you could live
thinking you know everything
thinking you are smarter than you are
thinking zing
thinking zebras meaning
thinking zone
thinking zoozoo
thinking zone czesne
thinking zico
thinking zone school
thinking zubi lyrics
thinking about you dustin lynch
thinking after a stroke
thinking after reading
thinking after concussion
thinking after wine
thinking after meditation
thinking after headache
thinking after failure
thinking of the afterlife
thinking against the grain
thinking against oneself
thinking against the current
thinking against the current lyrics
thinking against humanity
thinking against the grain meaning
thinking against
thinking against the box
thinking among
among thinking skills analysis means
critical thinking among students
critical thinking among teachers and students
critical thinking among students pdf
thinking noodles among us
YOU MIGHT ALSO LIKE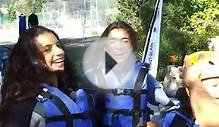 Club Med Chamonix Estate 2012 Chiara Capponi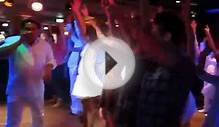 Dancing at Club Med Chamonix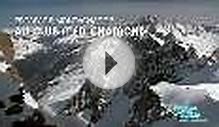 Ski dans les Alpes au Club Med de Chamonix
Share this Post